A Fuzzy Path Forward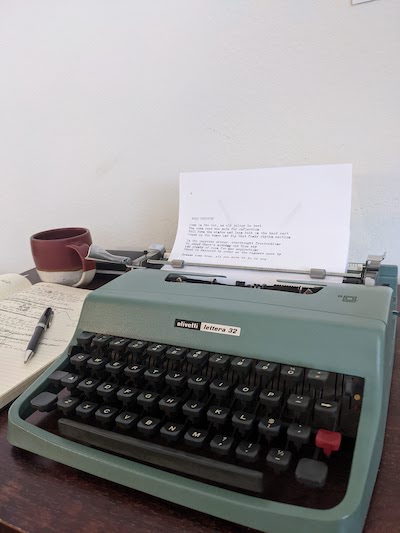 There WAS a plan … I promise
My original idea was to write a travel blog where I visited historic Western sites. I love reading about the Old West and I love going on road trips, it seemed perfect.
But for whatever reason, I don't like writing about it. The process feels like work to me and it isn't fun. I tried writing a couple of blog posts about cool spots I've visited and they were not good. Uninspired and boring would be the two words that best describe them. So they went into the digital garbage bin.
No harm done, now I know that writing a travel blog is not for me. At least not right now.
So now what?
Great question.
I've been writing a poem every morning for a few weeks and I'm having fun doing it. For now, they're up on Instagram and I'll post them here as well.
I will write a blog post on here every week. There I said it. Now it has to happen.
They might be terrible for a while but hang in there, something good is going to come out of this. What it will be is anyone's guess. There is certainly no shortage of ideas.
And Lane Shepherd???
Don't worry Lane Shepherd's story will be continued. It might go on the back burner for a while but rest assured it will be continued one day.
I will keep writing fiction. Only the form and genre are up in the air at this point.
More to come…stay tuned
If you're into the poetry stuff, follow me on the 'gram @typewriter.truth