Dispatch #1 - January 26, 2021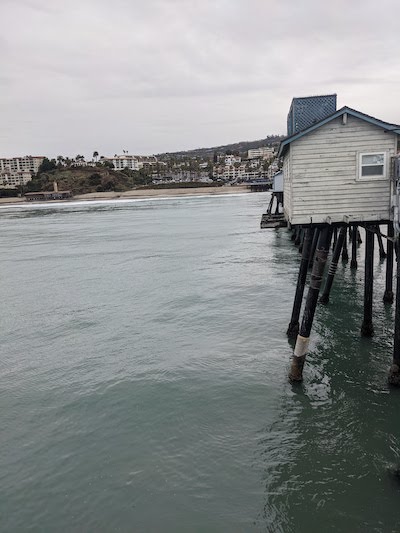 Outside the Wire
It's been a rainy week here in San Diego but that didn't stop me from getting outside. I spent an afternoon in San Clemente and also had the chance to visit with an old friend. Life sure does take some strange turns. We hadn't seen each other in almost a year and a lot has changed. But maybe the changes are just on the surface. At any rate it was good to see him.
Motorcycles
Before the rain I went on a short ride. I felt great, a good dose of sunshine and wind does wonders for the soul. The storm front should clear through here in the next few days and I'll be able to put some miles on the Wide Glide. Big rides are in order.
Typewriters
I'm at capacity in terms of typewriters. Somehow I ended up with three: 1967 Olympia SM 9, 1969 Olivetti Lettera 32 and a 1971 Olympia SM 9. There are distinct differences in the design and feel of the Olmpia's compared to the Olivetti. The Olympia's are workhorses, clearly engineered by a German. If you're going to type all day long in an office an Olympia is your machine. The Olivetti is beautifully designed and delicate. The keys feel more like a modern Mac. Both have their place. I find myself switching between the two when I'm writing my morning poem.
Poetry
I'm still writing a poem every morning. Some days I hit on a good idea and can follow through on it. Other days aren't so good.
I'll leave it with two of my favorites from last week.
– Jerad
---
OVER A DECADE LATER
A cold rain fell in sheets
And the wind howled through the trees
All night long that scene repeat
My thoughts drifted overseas
Overwhelmed with unease
I closed my eyes tight
And tried to replace it all with Champs-Elysees
After midnight that gunfight faded out of sight
Peacefully, I slept through the rest of the night
---
CHOICES
There is always an easy way out
   Avoid at all cost
   Take the hard route
   I promise you won't get lost
The easy way seems great
   But there's always an "oh, by the way"
   Only fools take the bait
   Walk away
Now what?
   This is where you tame that bouncing ball of fear
   The one that keeps eating away inside your gut
   You're winning this battle, make that clear
When the dust settles … problem solved
And you've evoled
---